Ahuriri Motels in Omarama, New Zealand, is close to Aoraki Mt Cook and the Southern Lakes, where you can enjoy skiing, gliding, fishing, boating, hunting, tramping, hiking and mountain biking or... just relax and take in the stunning scenery from the comfort of your motel unit.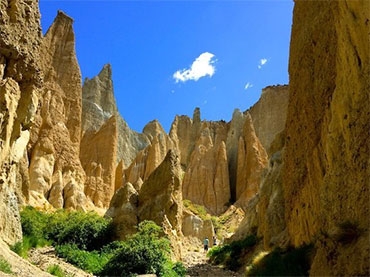 Omarama Clay Cliffs
Visit the Clay Cliffs, one of the region's best-kept secrets. Situated on the Ostler fault line, thousands of years of weathering has created this awe-inspiring geological formation of eroded pinnacles and ravines. The Clay Cliffs are located only 10 minutes' drive from Omarama – check them out!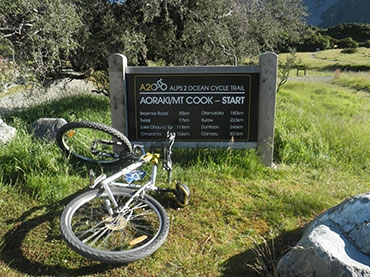 Mountain Biking
Omarama is on the Alps 2 Ocean Cycle Trail, starting at Aoraki Mt Cook and finishing at the Oamaru Blue Penguin Retreat. If you just want to sample a few sections of the trail then here is a great place to be located, with easy access to all the main off-road sections of the A2O. There are also more challenging rides to be found in the Ahuriri Conservation Park and Dunstan Downs also offers the ability to cycle farm tracks. Check in with us on your arrival for more information.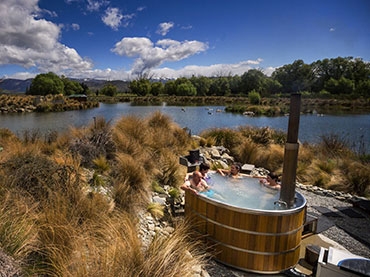 HOT Tubs Omarama
Treat yourself at HOT Tubs Omarama. Enjoy your own private tub or share with friends (2-8 persons), anytime of year, day or night. Sit back, soak and relax, overlooking a wetland pond area surrounded by the stunning Omarama landscape. At night you'll be treated with an amazing starlit sky – feels like heaven! Your tub is cleaned and filled with fresh mountain water every time. Sauna, massage and facials also available – bookings advisable. Bikes can be hired from HOT Tubs Omarama.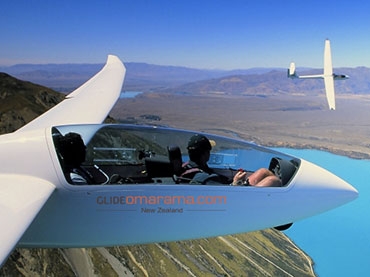 Glide Omarama
Visitors from around the world come to Omarama to experience our world-class gliding mecca. It is common for Omarama-based gliders to soar hundreds of kilometres along the Southern Alps each day. On a strong day gliders may reach distances in excess of 1000km. Several national and world gliding records have been achieved from Omarama and have attracted record seekers such as Steve Fossett. Glide Omarama is based in Omarama and provides glider training, towing and trial flights to the public.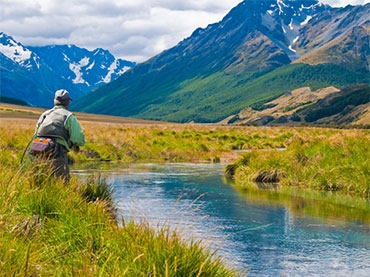 Fishing
The Ahuriri River is well known as a world-class trout fishing river; some of the very best freshwater fishing areas in New Zealand include the Mackenzie Country and the Waitaki River Valley. This is the home and base of several fishing guides who are well-established members of the New Zealand Professional Fishing Guides Association and this ensures that clients receive a top-quality guiding experience. Omarama also has a well-equipped tackle shop for all your fishing needs.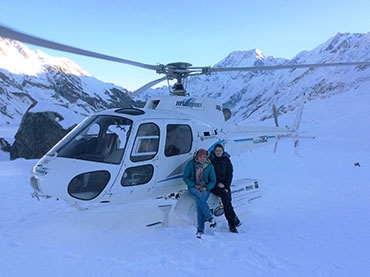 Helicopter Flights
Two helicopter companies operate from the iconic locations of Aoraki Mt Cook, Twizel and Tekapo. You can take a scenic flight and discover New Zealand's national parks, glaciers, mountains and lakes, including snow landings.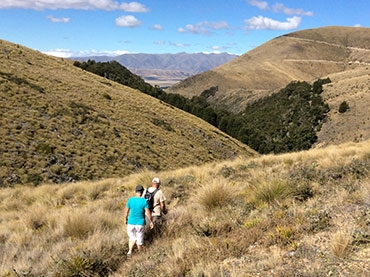 Get into Nature
Ahuriri Valley Conservation Park: Tramping, mountain biking, fishing, kayaking.
Quailburn Historic Woolshed area and beech forest: Sightseeing, walking and bird watching.
Benmore Loop Walk: Stunning views from atop the ridges overlooking Lake Benmore.
The Department of Conservation is doing a great job at preserving New Zealand's beautiful countryside. However you like to explore it, you can find something to enjoy in the Mackenzie Country and Omarama region. Try mountain biking, tramping, sightseeing, hunting, four-wheel-driving, bird watching and much more.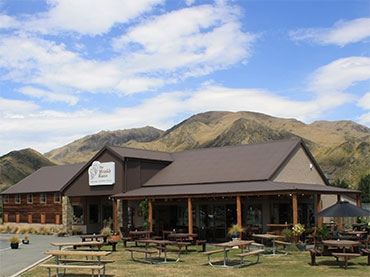 The Wrinkly Rams Café
Open early for breakfast, that can roll into morning tea and then what do you know – it's lunchtime! Great food, awesome views. Book in to see a merino sheep being shorn or just have a wander around the gift and art shop.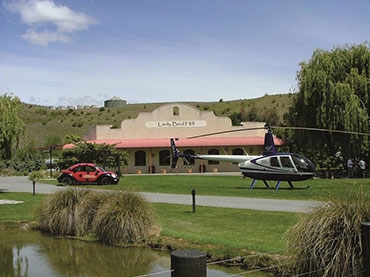 Ladybird Hill Vineyard and Restaurant
Relax and enjoy food and drink at Ladybird Hill's Tuscan-style restaurant. Stroll in the gardens or catch a salmon! Feed the trout or just sit under the willows while the kids enjoy the playground. Take a walk through New Zealand's highest producing vineyard (450m above sea level) and up Ladybird Hill for breathtaking views of Omarama township and countryside.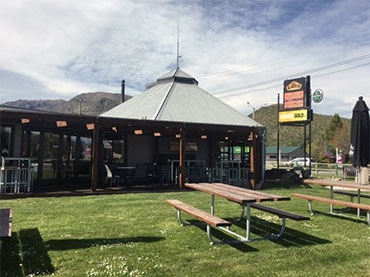 Omarama Hotel
Bar meals and snacks, restaurant, café and takeaways.